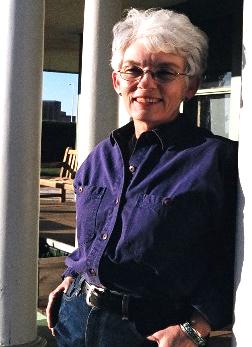 Teddy Jones has been a nurse, nurse practitioner, University Professor, college Dean, occasional farmhand and now she is a writer. She grew up in a small north Texas town, Iowa Park, and gained college degrees in nursing at Incarnate Word and University of Texas and a Ph.D. in Education at University of Texas at Austin. She taught nursing and held administrative positions in Austin, Denver, and Lubbock and worked as a nurse practitioner in Texas and New Mexico. In 2001, she and her husband left their salaried jobs — she to write and he to farm near Friona, in the Panhandle of Texas, where they can see all the way down to the horizon on every side.
Her first novel,Halfwidewas published in September, 2012. Her short fiction has been published in94 Creations, RealSouth Magazine, andPersimmon Treeand was short-listed for finalist in the Faulkner-Wisdom competition in 2011 and 2012. She holds the MFA in Creative Writing from Spalding University.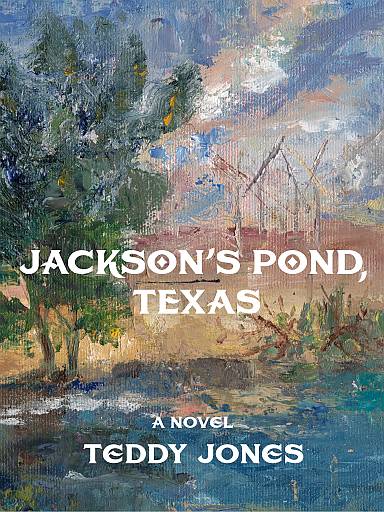 As a winter storm bears down on the Texas Panhandle, seventy-four-year-old Willa Jackson embarks on a plan to maintain her independence and fully realize her artistic talent. Her daughter, Melanie, is determined to take charge of her mother, although her hands are full of her own problems. Willa's past, and that of Jackson's Pond, Texas, the dying town named for the pond on their ranch, provides a backdrop for Willa's determination to secure her own future and the future of her grandchildren. Willa challenges resistance from several directions, including from her own doubts, as she follows her creative heart.
Jackson's Pond reminds me of why I started reading in the first place, to be enchanted, to be swept up and carried away from my world and dropped into a world at once more vivid and incandescent. The prose is luminous and compassionate, the characters are riveting and heroic, the themes complex and resonant. Teddy Jones loves her characters and makes us love them, too. Jackson's Pond is a heartfelt, redemptive, and irresistible family saga. Teddy knows that every story is many stories, and she handles the complex tales of romance, family, art, and secrets with intelligence, grace, and tenderness.
— John Dufresne, author of No Regrets, Coyote.
"As a writer, Teddy Jones is a straight shooter, and her multi-generational novel offers up women characters as strong as their creator (the men don't fare badly either). Jackson's Pond, Texas is riddled with heart, guts, and talent—a bull's eye for readers!"
— Robin Lippincott, author of In the Meantime, and Blue Territory: A Meditation on the Life and Work of Joan Mitchell (forthcoming)
Buy Jackson's Pond (Amazon.com)