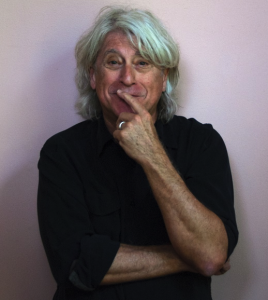 John Dufresne started "Friday Night Writers" twenty-three years ago. It's still going strong. John is a distinguished professor of the MFA Creative Writing program at Florida International University in Miami. His books on the subject, The Lie That Tells a Truth andIs Life Like This?, are used in many university writing programs. He displays his literary talents through numerous works of fiction. His latest, No Regrets, Coyote  received a favorable review in the New York Times Sunday Book Review of August 2, 2013. John is a frequent speaker at industry seminars, book fairs, writer retreats, and other author events.
John's ability to inspire his students is legendary. Some of his better known students who are published authors include Dennis Lehane, Christine Kling, Preston Allen, and Barbara Parker.
John Dufresne has won the Yankee Magazine award for fiction, the Transatlantic Review/Henfield Foundation Award, a PEN Syndicated Fiction award. His novel Louisiana Power & Light (Norton) was a Barnes & Noble Discover Great New Writers selection and a New York Times Notable Book of the Year, 1994. He is also the author of two short story collections, The Way That Water Enters Stone (Norton) and Johnny Too Bad (Norton) ,three chapbooks, Lethe, Cupid, Time and Love; Well Enough Alone; and I Will Eat a Piece of the Roof and You Can Eat the Window and the novels, Love Warps the Mind a Little(Norton), also a New York Times Notable Book of the Year, 1997, Deep in the Shade of Paradise (Norton), and Requiem, Mass (Norton). He is one of the thirteen authors of the mystery novel, Naked Came the Manatee. His monologue, The Freezer Jesus was produced as part of Native Tongues at Le Chat Noir Theater in New Orleans. He wrote the screenplay for the short film, "The Freezer Jesus" and, with Donald Papy, the feature film To Live and Die in Dixie, both directed by Harper Philbin. His story "Johnny Too Bad," which originally appeared in Triquarterly, was included in New Stories from the South: The Year's Best, 2003.His story "The Timing of Unfelt Smiles" which originally appeared in Miami Noir, was included in Best American Mystery Stories of 2007. His story "The Cross-Eyed Bear, which originally appeared in Boston Noir," was selected to appear in Best American Mystery Stories of 2010. He edited the short story anthologyBlue Christmas. His latest book on writing, What would Chekhov do? (Madison Avenue Press) was published by a MidTown Publishing affiliated company.