MidTown Publishing makes your e-book available for viewing on Apple's various devices, including iPhone, iPad, or iPod touch.
 Sell your book in the Apple Books Store for purchase by anyone who owns an iPad, iPhone, or iPod touch.
The Apple Books Store has  millions of titles, available in 51 countries, and 33 languages. Your book will share virtual shelf space with the latest New York Times' bestsellers, Pulitzer Prize winners, and time-honored classics. The Apple Books Store provides consumers with a streamlined, reliable, and safe way to buy e-books from their favorite authors and poets.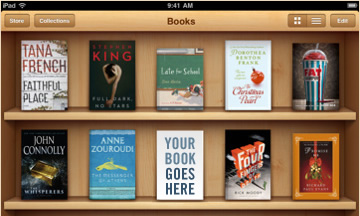 MidTown Publishing also distributes to: