MidTown Publishing publishes your e-book on  the Barnes & Noble Nook.
Publish your book on the popular Nook e-Reader and your e-book will be made available worldwide. Your e-book will share virtual shelf space with the latest New York Times'  bestsellers, Pulitzer Prize winners and time-honored classics.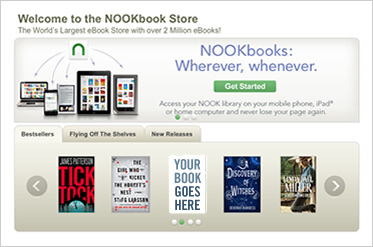 While browsing inside a Barnes & Noble store location, NOOK users will be allowed to preview any available NOOK Books title for free.
MidTown Publishing also distributes to: